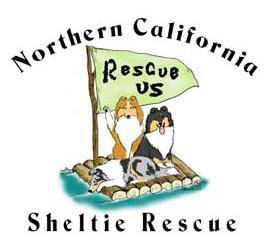 Who We Are
NorCal Sheltie Rescue is an affiliate of the American Shetland Sheepdog Association Rescue Network and is organized and run from the Sacramento area of Northern California. The Shetland Sheepdog Companion Rescue of Northern California operates as a 501c(3) not-for-profit corporation. NorCal Sheltie Rescue is an all-volunteer group made up of a network of Sheltie experts, adopters, foster homes, trainers, breeders, and fans all around Northern California. We do not have a central facility; our geographically diverse volunteer network locates, rescues, transports, fosters, evaluates, trains, and re-homes individual shelties on case-by-case basis. No volunteer receives any salary or financial benefit of any kind from NorCal Sheltie Rescue. Operating costs are entirely funded by donations.


What We Do
We take in and place homeless purebred Shelties in approved homes throughout the entire Northern California area, from Bakersfield north to the Oregon border and from the Pacific coast to the state line. We rescue, rehabilitate and re-home Shelties who have lost their homes for a variety of reasons. Rescue Shelties are first placed in volunteer foster homes to prepare them for adoption. Foster care includes vet exams, vaccinations, any necessary treatment, regular exercise, and temperament evaluation. All dogs are spayed or neutered prior to placement. NorCal Sheltie Rescue screens and approves all applications prior to placing a rescue dog in a permanent home. Once the dog is placed, frequent follow-ups are done to insure that the match is successful for both the dog and the adopter.


About Shetland Sheepdogs
Shelties are smart and sensitive, capable of performing in obedience, agility, herding, pet assisted therapy, conformation, fly-ball, tracking, and carting. They are eager learners whose only goal in life is to please their owners. They make wonderful companions for those who don't mind their dense fur, which sheds and requires regular grooming, and their tendency to vocally comment on what's going on around them.


Surrendering Your Sheltie
If you have a Sheltie you can no longer keep for any reason, please contact us. We will bring your Sheltie into foster care until a suitable home can be found.


Support For Sheltie Rescue
We welcome any kind of support from $5 to five minutes of somebody's time, to material goods, corporate support, grants and estate legacies. All financial donations are used to support veterinary expenses and other costs incurred in caring for rescue Shelties. You may donate one time or on a monthly subscription basis using PayPal by clicking the button of your choice below. If you prefer, you can make donation checks payable to NorCal Sheltie Rescue and send them to Gale Ann Morris, P.O. Box 581934, Elk Grove, CA 95758. If you are interested in fostering or doing other volunteer work for Sheltie Rescue, please do not hesitate to contact us online or via our toll-free message line, 1-888-296-9350. NorCal Sheltie Rescue averages about 50 rescues a year. The work is truly rewarding, and we have an ever-expanding family of Sheltie lovers who look forward to reuniting at our annual activities. And if you have any questions or suggestions about our organization, please contact us anytime. Thank you!
English for Dogs


One of our volunteers, Teresa Gary, has written an excellent book called English For Dogs: 50 Words Every Well Mannered Companion Should Know. It shows you how to teach your dog 50 common behaviors using verbal commands and positive training methods. Terry's concise, easy lessons emphasize repetition and consistency, and a handy wall chart makes it easy for everyone in the household to use the same words when working with Fido. The book targets the average dog owner, using simple terms and easy-to-understand explanations for making life with a dog not only manageable but enjoyable.

This is an excellent resource for all dog owners.

It is available on
amazon.com
and all purchases support the veterinary fund of NorCal Sheltie Rescue.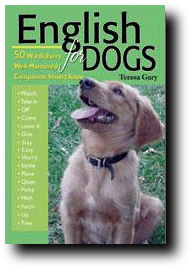 NorCal Sheltie Rescue shirts & caps are now available to order online.

Click Here to purchase:
www.companycasuals.com/norcalsheltierescue
If you have any questions regarding these shirts & caps, feel free to contact Karen at karen@porter.bz

FOLLOW US
ON FACEBOOK
OPT TO ADOPT

Jasper has found a forever home, but he would like to invite you to check out the rest of our available companions that are still awaiting a new forever home.

CLICK HERE to see our Available Dogs.

If you are unable to adopt, please consider making a donation to help support our rescued Shelties.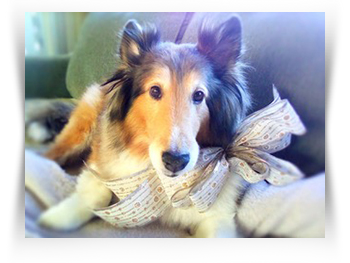 We're featuring the old, the sick and the special needs shelties who are not easily adoptable, so we care for them in our special needs program until they either become adoptable by overcoming their health issues, or are allowed to gently go to the Rainbow Bridge when it's their time.

Meet these Special Shelties HERE.
Read Our Newsletter

CLICK HERE
SPONSOR A SPECIAL
NEEDS SHELTIE

Remember NorCal Sheltie Rescue in your Estate Planning

We hope you will consider including a gift to NorCal Sheltie Rescue in your will or living trust. Called a charitable bequest, this type of gift offers these main benefits:

• Simplicity. Just a few sentences in your will or trust are all that is needed. When making or revising a will or living trust, please consult with an estate planning attorney. Sample language is as follows: "I give" [if a Will] or "The Trustee shall distribute" [if a Living Trust] "the sum of $_____; or the following property: _______; or ____ percent of my estate [or trust estate, if a Living Trust]; or the residue of my estate [or trust estate] to NorCal Sheltie Rescue, Inc., a California non-profit public benefit corporation located in Elk Grove, CA with IRS Tax ID 20-4107630."

• Flexibility. Because you are not actually making a gift until after your lifetime, you can change your mind at any time.

• Versatility. You can structure the bequest to leave a specific item or amount of money; make the gift contingent on certain events; or leave a percentage of your estate to us.

• Tax Relief. If your estate is subject to estate tax, your gift is entitled to an estate tax charitable deduction for the gift's full value.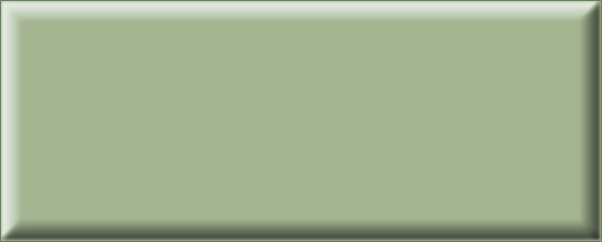 One Time Single Donation