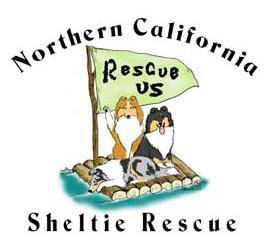 Are you aware of the fees that our rescue organization charges?
This money is used to help save the lives of Shelties in need.
Please give generously. Recommended donations are:

Under 3 years old -- $450 | 3 - 9 years old -- $400.00 - $350 | 10+ years old -- $150 (varies)
All donations/fees collected are used exclusively for the care of rescued Shelties.
*Please be sure ALL questions are answered. Incomplete applications will not be accepted.
So often it's "feast or famine" in the "Rescue Business," and we either seem have too many wonderful homes waiting to adopt Shelties or too many wonderful Shelties waiting for good homes. And there are many times when there may be no dogs showing on our "Available Shelties" Petfinder list at all -- though that doesn't mean there aren't Shelties getting ready for adoption behind the scenes. At any point there may be a few dogs we don't post on the website for various reasons (e.g., some are being evaluated, some are on medical hold, some are in long-term foster care waiting for just the right home.) These behind-the-scenes Shelties frequently get adopted without ever having been posted.


If you are interested in adopting one of our available Shelties; if you would like to get on the waiting list to adopt a Sheltie; or if you would like to volunteer to be a Foster Care Provider, please complete the Application below, then click "Submit Application". Your application will be reviewed by our volunteers and you will be contacted as quickly as possible. If for any reason you wish to be removed from consideration, we would greatly appreciate your letting us know. Thank you!
Please note that we have the right to refuse any applicant.
If you are unable to submit this application, you may also download this application in Microsoft Word version by CLICKING HERE, or in Adobe PDF version by CLICKING HERE, and email or U.S. mail the application back to the location indicated on the application.