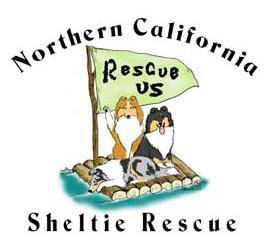 Fostering a Rescue Sheltie

When a Sheltie loses its home or is rescued from a shelter, an interim home is required while the dog is evaluated for health, temperament, and behavior. The foster home keeps the dog until it is adopted. Foster homes are the backbone of any rescue group. Without people who are willing to open their hearts and their homes to these homeless Shelties we would be unable to keep saving lives. Fostering is a very rewarding experience shared by a core group of rescue volunteers.

To foster a dog until it is adopted you need to keep the dog in your home, as your own, until it is ready to be placed. Complete an Adoption/Foster Application found on our website and send it in. You will sign a Foster Contract legally allowing you to care for the Sheltie while staying with you. You will probably need to take it to the vet to be spayed/neutered and for shots and an exam. You may need to have the dog groomed if it has been neglected. Sheltie Rescue will reimburse you for all these types of expenses. Often the Sheltie is frightened and confused. This behavior will fade as he/she becomes more comfortable in its new surroundings. It is a wonderful feeling when your rescue dog shows you how grateful they are that you saved them! When you feel the dog is ready to be placed (your evaluation of the dog is very important to fit the dog with the right family), we will send screened applicants to visit the dog.

We use the same application for both adoptive homes and foster homes; the required information is the same, and foster homes are checked under the same criteria as prospective adopters (i.e., one of our core volunteers arranges a visit to check that the home is a safe and secure environment for a Sheltie). Clearly indicate on your application if you are willing to be a foster home for a rescued Sheltie.

Since many of our adopters prefer younger dogs, we always seem to have a few sweet, senior Shelties (ages 9-12 years) in need of foster care. Sometimes our foster homes are full and have to take in more than one Sheltie at a time, so we are always looking to expand our network of Sheltie lovers willing to nurture these deserving dogs.