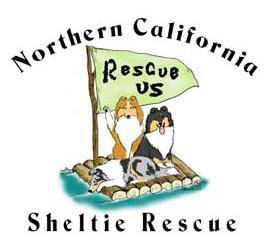 Click on photo for larger image

Rudy

Four year old Rudy has found his heaven on earth with Gay. He is her constant companion, making each other very happy.
Lady VIII

Lady VIII has quickly fallen into a mutually happy routine of meals, walks, pets, while hanging out with Sandy & Fred. Lady has the roman numeral VIII after her name due to being the eighth rescue named Lady to come into our program.
Miley

Miley fit right into her new home with Linda and family, which includes a retired military service beagle; chickens, parrots and parakeets and three humans. Lots to keep her company!
Chance

Chance is one lucky 10 year old boy! He came to us via an animal shelter. Chance was a over enthused about herding anything that moves with the family's small children. Susa offered to help with fostering Chance. He was placed in her home on our "foster-to-adopt" program which helps gets these Shelties into safe foster homes with the foster mom/dad having the first option to adopt the Sheltie. That's what happened with Chance. Susan has made their arrangement permanent!
Coby

Coby's coat is getting better, we brush him everyday and gets lots of hair off. The vet loved him when we went a couple of weeks ago, said he was one of the calmest dogs she had ever met. He has his microchip, and is registered with the city. We are taking him back to the vet next weekend for a follow up, to get him weighed and to take care of a few other things.

He is adjusting so well. He has started being more vocal and playful which we love, and it is clear that he loves his house and feels very protective over it! Thanks again for matching us up with such a great dog! We love him very much and are enjoying him immensely.

-Emily
Teddy

Hi, saw the newsletter for sheltie rescue.. and thought maybe for your next newsletter you might want a photo of Teddy who we rescued, fostered, then adopted from NorCal Sheltie Rescue. We love him so much.. I really can't understand how he could be found just wandering the streets of Taft, and no one was looking for him. Teddy is amazing -- full of personality. . . thank you for all your help on to allow us to keep him!!

~ Lisa, Lou & Teddy!! ~
Dekota

I love Dekota. We have had some rocky moments (and ruined carpeting), but he has taken my heart. He's saved Charisse. Looking back, without him, now, she would've withered away. There's a new calm about him (don't get me wrong, he's feisty). But I think he finally feels more at home. He is just a remarkable sheltie. Worthy of his breed, for sure. Thank you all for caring so much for shelties. They are the best! And Dekota is a champion.
Thank you, Jeanne L.
Terra

Terra is such a sweet and loving dog. She's also quite the character, with a mind of her own. At times we wonder if her name is Terra or Terror. She makes us laugh everyday. Terra loves her walks and follows us around the house; she likes to keep her ducks in a row. She is very healthy and happy and has filled our hearts. We wish you continued success in placing this beautiful breed into loving homes.
Catherine B.