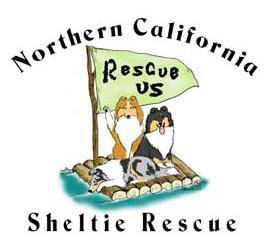 Almost every dog who comes into our program requires at least some medical care and some require a lot more than others. Many are seniors, who are deemed unadoptable because of their age and/or medical issues and they are placed in our hospice care program. Others may need medical attention until they are able to go up for adoption, or need medical attention on a long-term basis.

So how can you help? You might want to help one of our shelties but cannot adopt, or are unable to foster for various reasons. Until very recently, we didn't have a program in place to allow individual dogs to be sponsored by one or more people. We now have a sponsorship program that allows you to participate in the care of one of our shelties by providing either a one-time donation to sponsor a particular dog, or by donating a specified amount on a regular basis. If you are no longer able to contribute, you will have the option to cancel at any time. You will then be a proud sponsor of a very grateful rescued sheltie.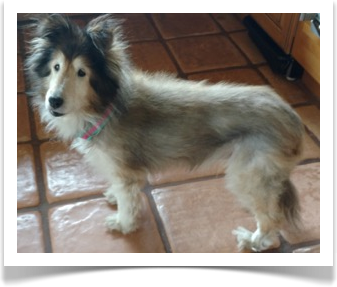 Another Princess joins our hospice program with her daughter, Little Annie. They've been together all 11 years of Little Annie's life. Princess II is 13, came to us obese and with poor skin/coat conditions, arthritis, and low thyroid. These are all being treated by her veterinarian. Princess is completely bonded to her daughter, Little Annie. For Princess's well being they are being fostered together by our wonderful hospice-care foster mom, Claudia.

While it would be fabulous if an adopter came forward to adopt both of these seniors, we will continue to care for them in our hospice program as long as they're enjoying life.
PRINCESS II

Chad's chronic diarrhea was being managed with diet and probiotics. The indicator that something else was off came with nocturnal restlessness; panting and pacing. A very large tumor in his abdomen was found. Further diagnostics by a radiologist performing an ultrasound found a diseased gall bladder (mucocele), pancreatitis, and a 4 inch plus tumor by his liver. He was also experiencing kidney failure. There wasn't any point in putting Chad through surgery since his systems were shutting down. He was humanely put to sleep on September 22nd.

Some years back Chad and Shane were found running loose together in Sandy, Utah. Utah Sheltie Rescue took them in and found a motivated Roseville, CA couple who passed their pre-screening to adopt the pair. These folks drove up to Salt Lake to meet Chad & Shane and to bring them home to a good life until personal changes caught up with the couple making ongoing care of Chad & Shane impossible. We took the two boys in with the understanding that Chad & Shane wouldn't be split up. They were sweet loving additions to my life and home. They loved to play ball -- well, actually, they especially loved to bark while playing ball! Chad was my shadow, an affectionate, sweetly goofy boy. Shane was more reserved but he was very clear when it was time for food!

Amazing that they passed away within a month of one another. (See the Rainbow Bridge page for more on Shane.) They were probably litter mates so shared genetics may have played a role. I was blessed to have Chad & Shane in my life. Gale Ann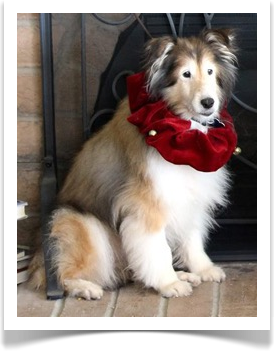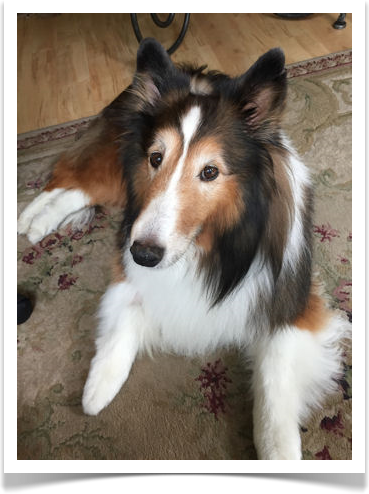 CHAD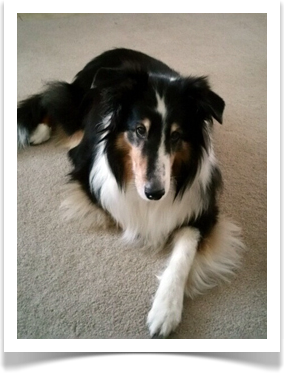 Little Annie came in Sheltie Rescue with her mother, Princess Rukus, who as noted below has died. Little Annie, who turns 13 this coming Christmas Eve, took awhile to get used to her constant companion, Princess, being gone. Little Annie is a loving girl who puts her head on your lap while patiently waiting to be petted.
LITTLE ANNIE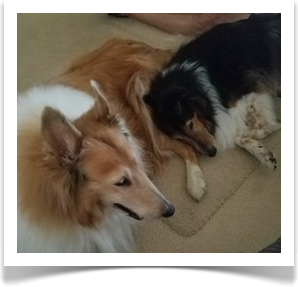 Phoebe is a little senior girl who is sporting a quick haircut that was done to find and remove scores of foxtails. The growth on her lip is a tumor which will continue to grow in her jaw, causing painful displacement of her teeth. Phoebe also has a slow growing abdominal tumor. Despite her health woes you can see that she has a twinkle in her eyes. Phoebe is loving all the one-on-one attention she's receiving from her foster mom, Karen. We don't anticipate Phoebe being in our care long due to increasing pain from her tumors. We wanted to share this darling girl with you while she receives palliative care in our foster-hospice program to keep her comfortable and happy for as long as she is able.
PHOEBE