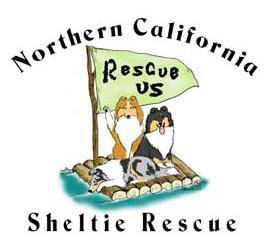 Almost every dog who comes into our program requires at least some medical care and some require a lot more than others. Many are seniors, who are deemed unadoptable because of their age and/or medical issues and they are placed in our hospice care program. Others may need medical attention until they are able to go up for adoption, or need medical attention on a long-term basis.

So how can you help? You might want to help one of our shelties but cannot adopt, or are unable to foster for various reasons. Until very recently, we didn't have a program in place to allow individual dogs to be sponsored by one or more people. We now have a sponsorship program that allows you to participate in the care of one of our shelties by providing either a one-time donation to sponsor a particular dog, or by donating a specified amount on a regular basis. If you are no longer able to contribute, you will have the option to cancel at any time. You will then be a proud sponsor of a very grateful rescued sheltie.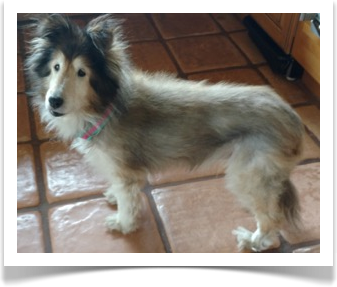 Another Princess joins our hospice program with her daughter, Little Annie. They've been together all 11 years of Little Annie's life. Princess II is 13, came to us obese and with poor skin/coat conditions, arthritis, and low thyroid. These are all being treated by her veterinarian. Princess is completely bonded to her daughter, Little Annie. For Princess's well being they are being fostered together by our wonderful hospice-care foster mom, Claudia.

While it would be fabulous if an adopter came forward to adopt both of these seniors, we will continue to care for them in our hospice program as long as they're enjoying life.
PRINCESS II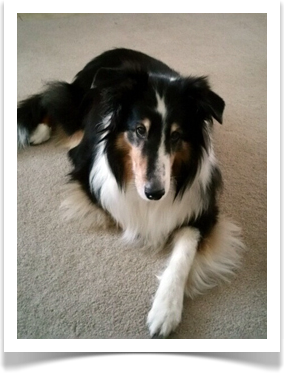 Ozzie enjoyed some months of peace and loving care while with us. Sadly, his years of neglect caught up with him Christmas night when his foster mom held him as he gently went to the Rainbow Bridge. A sweet valiant little man, all who met Ozzie immediately fell for his quiet dignity. Thank you for your support. It made his time with NorCal Sheltie Rescue as comfortable as possible.
OZZIE
Chad is a very sweet, gentle 11'ish year old boy who has chronic tummy problems. A lot of diagnostics (read $$) have been done to get to the cause of his diarrhea. He's had x-rays, an ultrasound, needle aspirated biopsies of his intestine to eliminate malignant tumors. The good news is that nothing scary has been found. Chad has been on many prescription medications for his condition and a restricted prescription. Currently we're trying prednizone to calm bowel inflammation and other pills to firm up his stools. Through it all, Chad has been a smiling trooper. Our team decided that due to the high rate of veterinary expenses caused by Chad's health problems that we would bring him to your attention via our Special Needs Shelties page.

Chad and his bonded "brother," Shane, are both being fostered by NCSR Director, Gale Ann Morris. He is being seen at an excellent animal hospital which give us a very helpful Rescue discount, but the bills still pile up.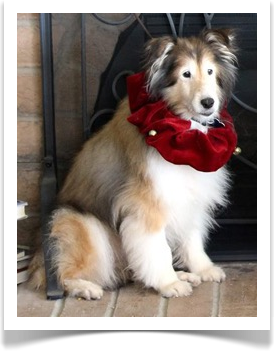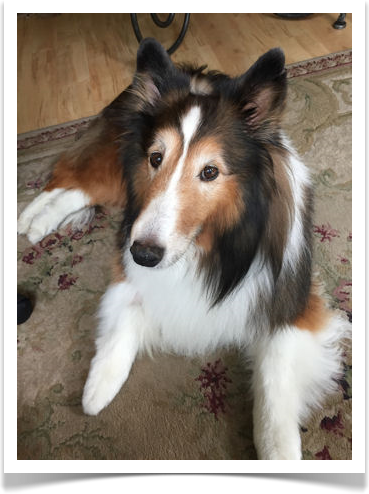 CHAD